Volunteer and Serve with us!
Whether you join us for a specific event each year or a few hours each week you can play an integral role in changing lives on campus when you use your gifts, abilities, resources and personal ministry passions with Cru.  This page lists a number of opportunties that we currently have need of volunteer help.  When you are ready to take the first step simply complete and send the form at the bottom of this page.  We look forward to connecting with you soon!
Helps & Hospitality Team  
 Baking/Cooking/Providing Food

 

—could be for a special retreat, outreach or training event  or more regularly by delivering treats for a weekly small group on campus (typically 5-10 students).
 Hosting

 

—Do you have a home or special hosting space suitable for a ministry event off campus? Provide a holiday meal or other special event for international students,  a cabin for a men's  or women's retreat weekend, or an inviting space for a game/movie night, backyard bonfire, grill out, or day at the lake!  Experiencing a "home" while students are away from home often ministers very deeply to students.

Prayer

 

—Join a prayer gathering over a lunch break, partner up with a few leaders on campus for a prayer walk or set aside a special time on your own to pray through our monthly newsletters!  We are grateful for those who are asking God to move in mighty ways as we seek to make an eternal impact on campus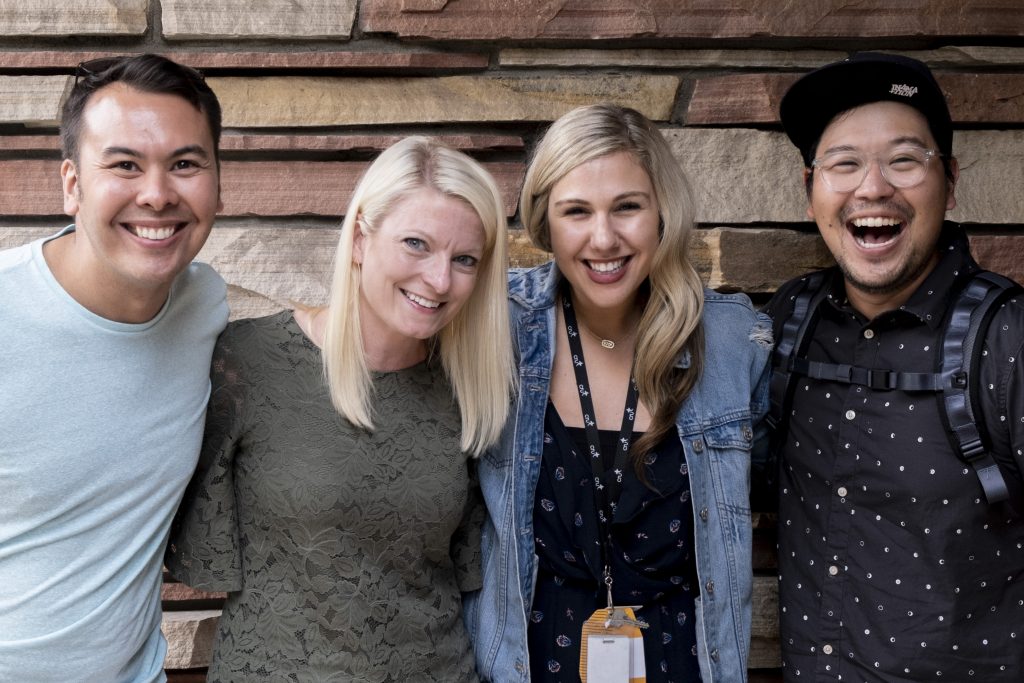 Skills Team
Administration

—help coordinate an outreach event; gather and organize stories, photos and ministry figures; arrange caravans of drivers and riders for a retreat or conference; gather event details to update our website and calendars so that new students can easily connect.

Speaking & Teaching

 

— Prepare an evangelistic talk for a weekly meeting, a seminar for a retreat, and/or a gospel testimony and invitation for a special outreach.  Be part of a panel to share about your life and experiences of following Jesus in your singleness or marriage; as a parent or grandparent; to your neighbors or coworkers.

Photo & Video

 

— contribute to a growing library and history of God at work!  Capture the experiences at a ministry event, shoot footage to create an important video story,  Create relevant and compelling photos & video for ongoing ministry use.

Graphic Design

—

make clear and compelling web, social media, digital and print pieces for an outreach, social, weekly meeting and/or special event.
Frontlines Team
Welcome Ministry – Volunteers who enjoy participating in events to meet new students on campus and help them get connected to Christian community
Small Groups— Work alongside student leaders to help them grow in learning to lead a small group.  Model various aspects of leading (welcoming new people, helping members connect and build deeper relationships, facilitating discussions, guiding others in discovering God's Word, praying and more), Assist student leaders as they take their first steps into leading, Watch to provide valuable feedback as they experience leading, and instill confidence as they take on their group to lead on their own.
Specialized Focus Group Facilitators—  lead students through focused content as God brings awareness to their lives about addictions, wounds, areas of sexual brokenness, financial stewardship, mental health issues, cultural issues and other challenges of our day.  Help students discover God's Word, experience community with others, develop skills to grow, and identify resources to continue addressing these important areas of their lives and the lives of others around them.
Mentoring— Develop mentor relationships through a focused invitation based on Matthew 28:18-19 and  II Timothy 2:2.  Sharpen each other as you learn how to walk by faith, communicate your faith and multiply your faith in a regular rhythm of evangelism together on campus and time in God's Word.
CoJourners –  CoJourner principles work effectively with friends or strangers, with students or adults.  As a CoJourner you'll learn to come along side others on their spiritual journey serving in the following roles…  Explorer: Discovering insights into others' spiritual lives. Guide: Showing others how to come to Christ. Builder: Helping others move beyond their issues or obstacles. Mentor: Encouraging others to continue on in their spiritual journey.
Affiliate Staff— (8 hour/week minimum commitment) Engage on a nearby campus to help launch and grow a student-led movement.  Plan initial events to meet students, share vision and the need for a movement.  Help prepare and appoint new leaders.  Help students launch small groups and begin disciple-making groups as the movement is launched.  Discover and connect campus resources to student leaders for continued movement growth.  Maintain regular communication and receive basic coaching from Cru staff.
Part-time & Internships and Full-time Paid Opportunities—   (10-45 hours/week depending)  Be developed in personal leadership, evangelism, discipleship, cross-cultural, global and other ministry skills.  Become a regular part of the local Cru team as you contribute to launching and growing student-led movements.   Network with campus administration, faculty and students as a visionary spokesperson for the ministry. Coach students and volunteer leaders as you work alongside them in direct ministry of Prayer, Evangelism, Discipleship and Sending.  Oversee the movement planning process and execution of movement plans in conjunction with staff, student and volunteer leadership.  This is a highly developmental, broadly based and hands-on opportunity for anyone considering a calling to vocational ministry and includes 2 years of theological, leadership and practical skills training for full time ministry.
To take a step to get involved, simply complete and send the form below!